SAVE THIS DATE: April 27 - Help Us Raise $1,000 For Hunger Relief
From Benjamin Sobieck, president, Writer's Block Coffee
Order coffee on Monday, April 27
100% of profits from that day will be donated to

Feeding America

The receipts will be shared online for transparency
Feeling Helpless Lately? Me, Too
Like many of you, I've been struck with an overwhelming sense of helplessness in the face of the enormous challenges that COVID-19 presents. Staying up to date with the latest news, helping others where I can, and staying at home provide a small measure of reassurance, but I can't shake the feeling that I should be doing more.
That's why I'm marking Monday, April 27, as the day that I use the full resources of Writer's Block Coffee to help those in need during this difficult time.
I hope you'll join me.
April 27: 100% Of Profits Go To Feeding America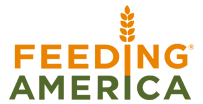 It's easy and simple. On Monday, April 27, 100 percent of profits from sales of Writer's Block Coffee on that day will be donated to Feeding America. 
Feeding America is the largest hunger-relief organization in the United States. Ninety-eight percent of donations go directly to its relief programs. With unemployment skyrocketing, the demand for these programs is high. You can read the full Charity Navigator profile here.
Goal: Donate $1,000
My goal is $2,000 in sales on April 27. That's roughly equal to a $1,000 donation, depending on the product mix.
Why April 27?
April 27 marks 10 years since my kidney transplant. I do my best to pay it forward, and this is one way to do so.
I chose one day rather than one week or one month because, quite frankly, people will forget about it. Without a sense of urgency, especially online, things fade away quickly.
What About The Receipts? How Is This Not A Rip Off?
I'll share the total sales and the donation receipt on the Writer's Block Coffee Twitter page.
I'll also have a running sales ticker on the website on April 27 for the sake of transparency.
Why Not Donate To Charity Directly?
I chip in to my local food shelf, and I urge you to do the same. I'm hopeful that tying in Writer's Block Coffee will lead to a larger impact overall.
I can scale up Writer's Block Coffee as orders come in, but my personal funds have a lower ceiling. I'd like to write a check for $1,000 with the snap of my fingers, and this approach is the best way to do just that.
PLEASE SPREAD THE WORD! 
The more people who jump in on April 27, the better. Please get the word out, and I'll see you (virtually) on Monday, April 27.
~Ben